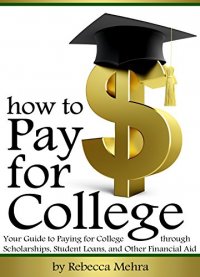 If you want to discover the various avenues of paying for college education, then this book is for you!
Read on your PC, Mac, smart phone, tablet, or Kindle device.
A college education is becoming increasingly important as we progress into an more and more specialized workforce. But as more decent-paying jobs require a college degree, that same degree requires two decent-paying jobs to subsidize. So while education is an emerging necessity, it is simultaneously also becoming increasingly more expensive in the United States. As such, many college students are struggling to find the money, and often end up burdening themselves with heavy debt through student loans before they even secure their first job.
While high college tuition rates have long been a problem in this country and have prevented many from pursuing their academic ambitions, it doesn't have to be this way for you. Many private and public organizations are willing to invest in and help students further their education and earn that coveted college degree. The US government has allotted federal funds completely devoted to financing students who are struggling financially. Financial aid through grants, scholarships, and work-study programs is everywhere; you simply have to know where to look and how to apply. Class is in session, because this book is here to teach you all of that and more.
Here Is A Preview Of What You'll Learn…
Understanding How Financial Aid WorksThe Different Types of Financial AidHow to Apply and QualifyFilling Out the Free FAFSA Application for Federal Student AssistanceUsing the CSS/Financial Aid PROFILE to Apply for Private & Public Financial AidLooking for Scholarships, Grants, and LoansOther Sources of Financial Aid and Where and How to Find ThemMuch, much more!Download your copy today!