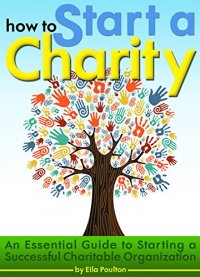 If you're considering starting a new charitable organization, then this book is for you!
Read on your PC, Mac, smart phone, tablet, or Kindle device.
Starting a charity is a great way to align your career with your life's purpose to do good in this world. What better way to contribute than by organizing a charity that's able to accomplish more as an established entity than the sum of its parts could accomplish alone? It's probably safe to assume that you already have some idea of the goals you'd like your charity to achieve. Now this book is going to help you take those ideas and streamline them into an actionable plan so that you can hit the road running, and so that your charity can experience greater success. Be warned in advance though: Starting a charity is not a quick-and-easy tasks. But then again, nothing that's truly worth doing is easy, right? Before reading any further, close your eyes and picture yourself running a marathon… the finish line is still far away, but your mindset is strong, steady, and determined. If you can maintain that same mindset throughout the journey of getting your new charity up and running, I can guarantee it's sure to be a success. If you're ready, let's get started!
Here Is A Preview Of What You'll Learn…
How to Recruit a Powerhouse TeamTransforming a Personal Ethos into a Practical, Professional PhilosophyHow to Write an Effective Business Plan for your CharityHow to Operate Legally and EffectivelyDefining the Charity's Brand and Market to Ensure the Best ImpactHow to Effectively Raise FundsMuch, much more!Download your copy today!