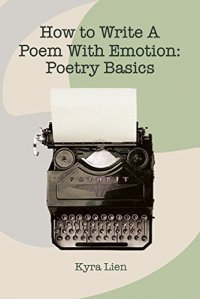 Learn How To Write Poetry With Emotion And Skill
Today only, get this Poetry Guide for just $2.99. Regularly priced at $4.99. Read on your PC, Mac, smart phone, tablet or Kindle device.

You're about to discover creative ways of writing and crafting poetry and getting your emotions out on paper. "How To Write A Poem With Emotion: Poetry Writing Basics" covers the foundational elements of poetry, giving an introduction, discussing the various types of poems, and then delving into learning to express yourself through your own creative process.
Poems are one of the longest standing literary forms, and perhaps allow us the most freedom of expression of any other type of literature. Poetry can be enjoyed quite obviously as expressions of feelings and emotions, or more simply and subtly as in the form of a song or story, but we are all exposed to it on a daily basis and it makes up much of what we take in. Therefore we should all put a little bit of effort into better understanding this artform that so often impacts us.
Here Is A Preview Of What You'll Learn…
Just What Is Poetry?Various Types of PoemsThe Simple Structure of a PoemHow To Craft A Poem How To Add Intelligence and Emotion Into Your PoetryMuch, much more!

Download your copy today!

Take action today and download this book for a limited time discount of only $0.99! Begin your journey to becoming a poet today!



Tags: poetry, art of poetry, writing a poem, becoming a poet, how to write a poem, how to be a poet, the structure of poems, haiku