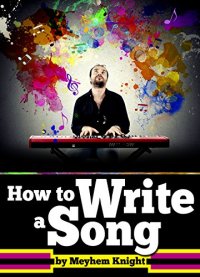 If you're ready to embark on the journey of writing your own song, then this book is for you!
Read on your PC, Mac, smart phone, tablet, or Kindle device.
Songwriting is a skill that many people take for granted. It's actually quite easy to write a song, but to write a song that people will like? Well, that's another matter altogether. If you want to start writing your own songs, you have come to the right place to learn how. Whether you want to become a professional songwriter or you just want to write songs as a means of personal expression, once you have the right foundation in place, you will be making quality music in no time.
Here Is A Preview Of What You'll Learn…
Reviewing Important Musical ConceptsTapping Into Your Source of InspirationHow to Write the LyricsPutting It All TogetherPerforming and Getting FeedbackMuch, much more!Download your copy today!