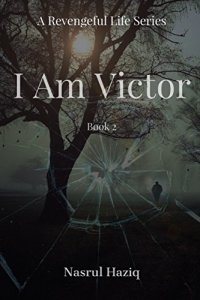 Bargain on 27th - 31st Aug 18



or borrow free on Kindle Unlimited.
No reviews yet.
?You can?t kill anyone, you are weak, you are NOTHING?
Victor Lied on the ground, as blood was flowing out of his neck, where the piece of metal impaled him. Just as life leaves his body, he began to experience flashbacks about his younger self. There was always one question in his mind: What made him the psychotic murderer that he was?
Never in his entire life, he would imagine that someone would be able to end his would. After all, he had always been the killer, not the one who is killed. His flashbacks reminded him of his childhood memories, some that he would pay a lot just to erase them from his memory.
As his flashbacks continue, he started to feel that maybe he wasn?t dying after all. Seeing that Alexia, the person who tried to kill him is now dead, he started to wonder if he had any form of connection to her, other than being her son-in-law. He finally decided that if he is going to die, he would at least try to figure out why Alexia died.