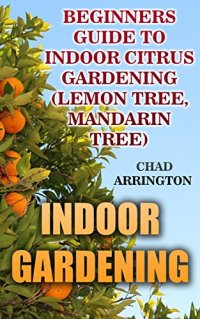 Free on 24th May 18



or borrow free on Kindle Unlimited.
No reviews yet.
Getting Your FREE Bonus
Download this book, read it to the end and see "BONUS: Your FREE Gift" chapter after the conclusion.
Indoor Gardening: (FREE Bonus Included)
Beginners Guide to Indoor Citrus Gardening (Lemon Tree, Mandarin Tree)
Even if you don't have your own plot of land, with a little time, patience, and ingenuity, you can grow anything you want, right inside your home. It is easier than ever before to just take a pot and plant lemon and mandarin trees. And once you do, these citrus fruits can do you a lot of good for a very long time. This book walks you through the best ways to make sure that your indoor citrus garden will thrive.
The two main classes of indoor citrus plants are mandarin and lemon trees, these trees need proper maintenance in order to excel. You need to be able to know just how much space, how much lighting, and how much water these plants need. You also need to be aware of potential pests that could impact your citrus garden, such as fungus, bacteria, and bugs (oh my!) just to name a few. If you really want to grow a citrus garden indoors, you need to be prepared. And this book is the best preparation you could ever come by!
In this comprehensive guide you will learn:
Proper Maintenance
Pest Control
Beneficial uses
And a whole lot more!
Download your E book "Indoor Gardening: Beginners Guide to Indoor Citrus Gardening (Lemon Tree, Mandarin Tree)" by scrolling up and clicking
"Buy Now with 1-Click" button!