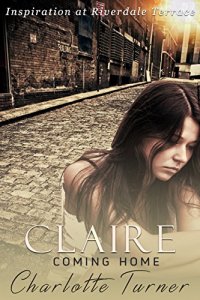 An inspirational Christian story of hope and promises for a brighter future.
Download FRE with Kindle Unlimited!
Claire has gone to college with the hopes and aspirations to make a difference in the world. However, once in college, everything is not always at it seems. Whom you meet and hang with can influence the course of your life. Unfortunately for Claire, she starts a relationship with a bully that won?t let her be herself.
When she comes back home after her freshman year, she is a change young woman. Living at Riverdale Terrace is not exactly an exciting perspective for the young woman but it is home, and it is where she will spend her summer. She keeps her pain hidden and bullying boyfriend, a secret. She puts on a smiling face for her mother and her neighborhood friends.
Her mother and her friend Jesse are concerned about her. She has lost her youthful light. How can she get it back? Will Jesse find a way to bring back hope to Claire and her faith in God? Will coming back home save Claire from drowning and help jump back into a life that she is meant to lead?
Read on your favorite devices such as Kindle, IPhone, IPad, Android cellular phone, tablet, laptop, or computer with Amazon's free reading Kindle App.
Start reading now! Scroll back up and click the BUY NOW button at the top right side of this page for an immediate download!