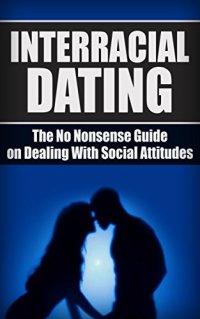 Interracial Dating: The No Nonsense Guide On Dealing With Social Attitudes
Limited time offer, get this brand new release for just $2.99. Regularly priced
at $4.99. Read on your PC, Mac, smart phone, tablet or Kindle device.
Hi, I'm Shania Meyers and I have helped many interracial couples deal with social pressure.
You're about to discover…
proven steps and strategies to help you better appreciate the dynamics of interracial relationships, including the benefits and the challenges that come with them. Being equipped with these essential bits of knowledge will not only help you strengthen your relationship with your partner but also assist you in debunking false myths that only serve to breed further misconceptions, perpetuate stereotypes, and lend ambivalence to these kind of relationships.
Here Is A Preview Of What You'll Learn…
Understanding the Dynamics of Interracial RelationshipsEmbracing the Joys of Interracial DatingSetting Realistic Expectations about Interracial DatingBattling the Various Challenges that Come with Interracial DatingDealing with Ambivalence and Rejection from Family and FriendsComing to Terms with the Complexities of Interracial Relationships
Much, much more!
Download your copy today!
Take action today and download this book for a limited time discount of only
$2.99! You will love it!
Check Out What Others Are Saying…