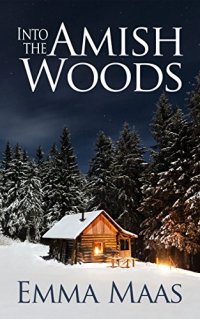 Bargain on 23rd - 27th Oct 18



or borrow free on Kindle Unlimited.
No reviews yet.
"Leaving the Amish is never easy, but it's never been this dangerous." ~ When a young, trouble-hearted Amish woman seeks help from an Englisher with dark, ulterior motives, she now must flee for her safety with only her struggling faith and secretly-in-love childhood friend to protect her through the night. Will she make it home?
When the time comes to confront the growing doubts about her place in the Amish way of life, the troubled-hearted but determined young Sarah Troyer makes a fateful decision to meet up with an Englisch boy she recently met to help her on her road to the new life. But he's not who he appears to be, and what started as an innocent journey quickly turns sinister when her childhood friend Isaac secretly follows her and discovers her new friend's ulterior motives.
Now, with both of them on the run they must make it through the night if they hope to return home and find their way, and in more ways than one. For Sarah Troyer isn't just lost in the woods, she's lost inside. Will her faith be renewed? And will the boy she's overlooked for so long be the answer to her prayers?
This is a sweet, clean and wholesome Amish romance suspense you can read in a few hours. It's Emma Maas' first release since she took a break to pursue more time with the family. Many more Amish romance books are coming in 2017!