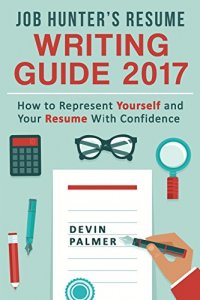 Free on 22nd - 24th Apr 17



or borrow free on Kindle Unlimited.
No reviews yet.
It is astounding how much a small document like a resume can affect the way that you are perceived and the opportunities that are afforded to you. 

FREE with KINDLE UNLIMITED – Order it now! (BONUS AT THE END – FREE CV TEMPLATES, ADVICES, and MORE!)
While good resumes are only one or two pages long, that piece of paper is the determining factor for whether you will go through to the next part of the interviewing process. It's tempting to think that a resume doesn't mean everything, and that you will be able to impress people when you meet face to face. However, as education levels steadily grow in most developed countries all industries are becoming more competitive.
We've included several tasks that will sharpen your skills in few key areas of resume creating and interview process.
Furthermore, many places will not even allow a physical resume drop off with a chance at making an impression on the manager. Resumes are more and more often something that must be submitted through an online portal on the company's website or a job seeking third party agent. The information that you choose to put on your resume and the manner in which you format it determine whether your chance gets put in the keep pile or discarded.
Preview:
The Purpose of a Resume   
Why Formatting Matters   
Researching
Creating: Name, contact details, photo, qualifications, volunteer positions, references and other.
Don't wait any longer and grab yourself a copy of:  Job Hunter's Resume Writing Guide  2017: How to represent Yourself and Your Resume With Confidence and land your dream job!