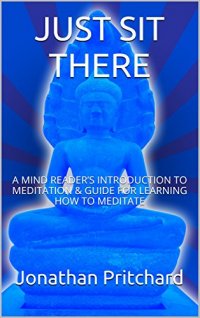 Free on 29th Jan 15 - 2nd Feb 15


No reviews yet.
LEARN HOW TO MEDITATE FROM A MIND READER
For a short time only, get this Amazon bestseller for just $3.99. Regularly priced at $4.99. Read on your PC, Mac, smart phone, tablet or Kindle device.

Here Is A Preview Of What You'll Learn…
How to calm your mindHow to choose your own pathHow to lower stressHow to lessen anxietyHow to deepen relationshipsHow to be more flexibleHow to be patientWhat to do with your handsMuch, much more!

Download your copy today!


Millions of people think about meditating, but never follow through. If they knew what was waiting for them on the other side, they'd never hesitatte.


In this book I demystify meditation, and clarify what actually happens when you decide to just sit there.


Meditating can yield great benefits, but you'll never know until you actually do it for yourself. I share my experience of nearly 15 years of meditating, and researching how the human mind work.


Learn from my experience and put it to use in your own life right away.