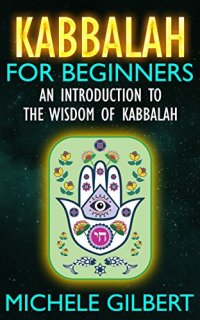 Would you like to get a better understanding of what Kabbalah Is ?
Do you want to improve your life in ways that you have been dreaming of?
Do you want peace, happiness,and perhaps miracles to come into your life?
Read "Kabbalah For Beginners An Introduction To The Wisdom Of Kabbalah" For a simple to understand, and everyday explanation of this timeless practice.
In "Kabbalah For Beginners" you will discover:
The Brief Overview

– What Is The Kabbalah? – A simple to understand, everyday explanation of this timeless secret
The History Of Kabbalah

– The History Of The Kabbalah – Where, what, why and how
Aspects of Kabbalah like..

.

– Keter – harness the power of your super-conscious mind
– Binah – understand the true state of joy
– Chochmah – discover the art of selflessness
– Da'at – improve your concentration and memory
– Chesed – explore your emotions
– Gevurah – trust how to give correctly
– Tiferet – awaken your heart and mercy
and many more…
Kabbalah For Beginners can help you develop your spiritual skills and gain a better understanding of the world around you.
Just Scroll to the top and select the BUY button

and receive your copy today of "Kabbalah For Beginners An Introduction To The Wisdom Of The Kabbalah"