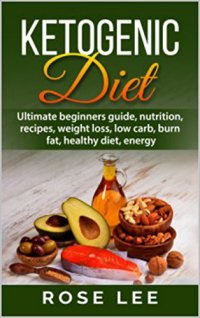 Free on 8th - 12th Oct 17



or borrow free on Kindle Unlimited.
No reviews yet.
Use These Delicious And Nutrient Rich Recipes Today To Take Control Of Your Health And Create More Energy Than You Could Dream! Ancient Techniques For Today's Modern Lifestyle!
According to the NIDDK, today 2 out of 3 adults are overweight, 1 out of 3 is obese, and 1 out of 20 suffers from extreme obesity. Obesity has become the epidemic of our generation and, if left uncontrolled, it will destroy our nation!
To capitalize on this alarming trend, many self-proclaimed nutritionists have presented to the world "full proof" diet plans guaranteed to succeed. But if you read the fine print of these diets, most either provide you with temporary results or require you to buy expensive "power foods."
All these are just shams! So, is losing weight impossible? Well, no!
Meet the Ketogenic Diet, also known as the Keto Diet. The Keto Diet is a popular low carb high fat diet plan that is guaranteed to work as it collaborates with the way your body is conditioned to work!
So, what is this diet? What does it entail? How do you get started? Read on to know more!
This book contains healthy ketogenic recipes for all meals, from breakfast through to dinner and even desserts! And the best part? All of these recipes are quick and easy to prepare and do not require special ingredients! You need this book!
Here is a preview of what you will learn…
Everything Keto And MoreBenefits Of Going KetoFoods To EatFoods To AvoidBreakfast RecipesLunch RecipesDinner RecipesAnd Much, Much More!
Take action now and get this Kindle book for only $0.99!