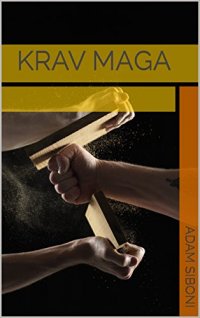 Free on 17th Jan 17



or borrow free on Kindle Unlimited.
No reviews yet.
Your Introductory Guide to Krav Maga!

Free bonus inside! (Right After Conclusion) –

Get limited time offer, Get your BONUS right NOW!
This is an introduction to the amazing world of Krav Maga, a self-defense option unlike any other!
In Krav Maga: Contact Combat, you'll learn about this comprehensive self-defense technique. Learn about the history behind Krav Maga, its origins and how it grew to be an international phenomenon. Get a better understanding of how it is meant to help its students deal with a variety of attacks in multiple settings. As you will discover, this book covers:
• How Krav Maga founder was inspired to create it from village attacks

• Origins with the Israeli military

• Adapted for Civilians' Self-Defense

• The Levels of Krav Maga

• Who can use Krav Maga

• International growth and acceptance

• Teaching how to avoid confrontations
No matter who you are, self-defense is important in the world we live in. Krav Maga was created for the military but has been adapted for civilians. No matter your walk of life, Krav Maga is an option for you! Not only can it teach you how to defend against attacks, but it can also teach you techniques on how to avoid the confrontation in the first place. This is a form of self-defense created to protect Jewish villages from Fascist attacks in the 1930s. Today, it is taught to help civilians protect themselves with natural movements and techniques.
Read this book for FREE on Kindle Unlimited – Download NOW!
Everyone needs to know how to protect themselves in a world filled with violent attacks, bullying and so much more. This guide will help you understand how Krav Maga works, wetting your appetite to try a class for yourself. Thanks to the easy to understand movements and techniques, you too could easily become a practicing student of the Krav Maga form of self-defense.
Just scroll to the top of the page and select the Buy Button. Download Your Copy TODAY!