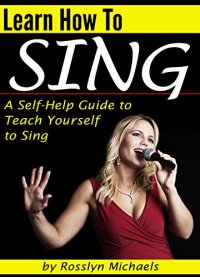 If you're ready to significantly improve your singing skills, then this book is for you!
Read on your PC, Mac, smart phone, tablet, or Kindle device.
Knowing how to sing is a skill. And because music allows us to communicate and participate in social settings in a way that we otherwise couldn't (not to mention it also helps us relax and release pent up emotions) – it's a skill that's definitely worth developing. It's also no secret that a singing career can be quite lucrative. But whether you aspire to become the next great singing sensation, or you simply want to avoid embarrassment next time you hit the local karaoke bar, there really is no limit as to how much your singing skills can be improved. It's just a matter of how much time and practice you're willing to put in after establishing a basic foundation. And that's exactly what this book is going to help you do. Inside, you'll learn everything you need to know, from identifying your vocal range to training your ears, throat, and breathing to all work together and create beautiful sounds. So if you're ready to further your vocal prowess and give your singing confidence a great boost, let's get started already!
Here Is A Preview Of What You'll Learn…
How to Identify Your Vocal RangeExercises to Improve Your Tone, Pitch, and TimbreHow to Hold Notes by Improving Breath ControlHow to Use Diction to Sing with More ImpactWhat Vibrato Is and How You Can Sing Better Using ItMuch, much more!Download your copy today!