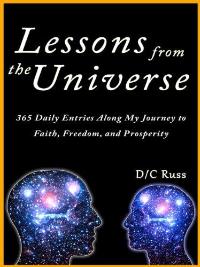 What one small daily action could you do every day for just one year to create amazing results in your life?
Here's what I did:

Every day for an entire year, I set out on a mission: to write exactly 101 words about a thought provoking lesson from that day.
I wrote about whatever experience resonated with me the most. Topics include Love, success, dreams, goals, persistence, emotions, pain & struggle, faith, failure, endurance, surrender, time, humanity, freedom, and magic powers.
At the end of that year, I learned an enormous amount about myself. I got to see how I changed and how my thoughts evolved.
More tangibly, I became a better, more focused writer. By limiting myself to only 101 words I was forced to be more concise and thorough.
In the process, I gained an enormous amount of self-respect and self-discipline. Others around me could also feel it. And at the end of that year, I now have a 250-page book to show for it.
All in only 5-10 minutes every day.
Now that's the power of small, daily action!
About Lessons from the Universe:

This book contains 365 lessons learned and insights gained on my path to true happiness and total freedom. Each entry is labeled with the date on which it was written.
Some of these lessons were harder to learn than others. And I suspect that the majority of them will resonate with you, helping you to relate these experiences into your own life.
If you consider yourself a Seeker, then you will benefit immensely by having this book on your bookshelf. Read one of these lessons every day and you'll be amazed at the explosion of synchronicity that happens in your life.
The Universe leaves us answers everywhere, and this book is packed with valuable learning lessons for you and for your loved ones. It will inspire you to see the truth, even if at times it's hard to do.
I also hope this book inspires you to embark on your own year-long mission of small, daily action. You'll be blown away by the results that even just 2-3 minutes a day can give you over the course of an entire year!
Even if you don't buy this book, I want to leave you with that challenge. The possibilities are endless. And the satisfaction of achievement is forever.