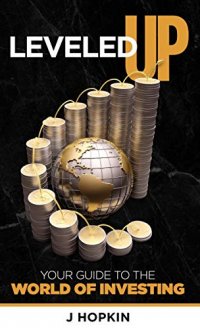 This book will be Free on 15th - 19th Sep 22
Set a Reminder:
Google Calender - Yahoo Calender - Live Calender
---
The Ultimate Investing For Beginners Guide Is Finally Here: Develop Your Strategy & Start Building Your Portfolio!
If you have always wanted to invest but don't know where to start or what type of investor you want to be, this guide is for you.
Books about investing are a dime a dozen?and they're fine if you're interested in an author's strategies and theories. But without a core understanding of investing, what worked for the author doesn't tell you what will work for you or if the style of investing even fits you.
The simple fact is that you need to create your strategy based on understanding the investing process.
In this eye-opening guide on investing for beginners, you will find a no-nonsense investing guide that will help you:
?? Understand The Basics of Asset Types And Classes
?? How To Separate Core Holdings Versus Trades in a Portfolio
?? Crucial Information About Economic and Market Cycles
?? Guidance on Asset Class and Sector Rotations
?? Evaluation methods including real estate, fundamental and technical stock analysis
?? How to Simply Read and Understand Financial Statements
?? Understand Different Types of Income and How We are Taxed
?? Steps to Assessing Risk and Understanding Hedging and Insuring
?? And So Much More
Don't Hesitate!
Invest In Your Financial Intelligence And Get One Step Closer To Financial Freedom!