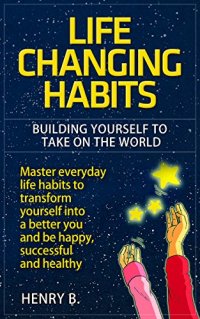 Free on 6th - 10th Aug 15



or borrow free on Kindle Unlimited.
No reviews yet.
Inside each and everyone of us, there is untapped potential. People have the ability to beautifully transform into a being who is happy, confident, healthy and successful. You owe it to yourself to become that person. Imagine waking up with a bright smile on your face absolutely sure of your future because you are creating and shaping it everyday. Think about how amazing it will feel when you are succeeding in your life and achieving the goals that you set forth. And to top it off, your mind, body and soul are in a complete healthy state. These transformations are very possible through what are called life changing habits. Don't let anyone tell you different. Just look at the successful people that you idolize. Learn to master these powerful habits and create the change within yourself that will allow you to take on and tackle the world.