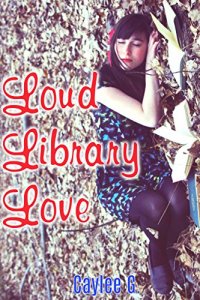 Claudia Lowe is the guardian of the library. Not in the magical protector way, but the shush-library-users and sort-the-shelves way. The library is her sanctuary, her light and love. So she's really keen on welcoming the new student librarian who's supposed to ease some of her workload.

Her hopes are dashed the instant Noah says hi. Cheery. Kind. Outgoing. Noah is all that and more, but all Claudia can hear is how loud he is. This isn't going to end well. She doesn't hate him, but she'd rather he take his loud voice out of the library instead.

Claudia's relieved when his training under her finally ends-only to discover that he's been stuck under her for the rest of the term! The situation is critical. How is she going to tolerate Noah's booming voice disrupting the peace in the library for much longer? And why is her heart stupidly loud around the noisy Noah?

Loud Library Love is a standalone short YA romance novella.