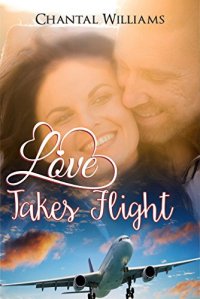 This is Book 1 of the Billionaire Endearment Series.
Peter Vasiliev is a Russian billionaire who only has time for business and no time for personal entanglement, especially since his divorce five years ago. He had learned the hard lesson that all the women who desired him wanted him for his money.
Lisa Rhodes is a flight attendant who lived only for adventure and nothing more. She had no time for romance, not after so many heartbreaks. And when she finally got the offer to be a flight attendant on Peter Vasiliev's jet, she saw it only as a path to the adventurous life she had always dreamed of.
But on the very first day of work, she got on the wrong foot with her boss and thought he was the most insufferable man she had ever met. Peter too thought of her as one of the many flight attendants he grew tired of, only this one seemed incompetent from the very first day. Do first impressions always last? Or can love spark?
Across many countries, from Finland to Paris, to Italy and then England, both of them had to brace themselves for the most rollercoaster adventure of their lives, something neither of them was prepared for.
Read the next book in the series titled "Love Takes Root" to see if Peter and Lisa's love soars!