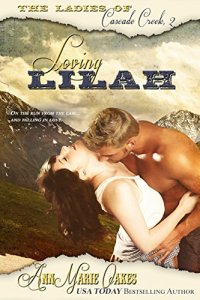 Free on 27th Jun 16 - 1st Jul 16


No reviews yet.
Also Available as:
Print Edition

On the run from the law … and falling in love.
Lilah Canton never expected to see her childhood neighbor Ash Thompson behind bars. Even more, she never expected to care. Ash needled her all through their childhood.
But discovering him in the Barden Falls jail stuns her. He's accused of murdering the son of Abner Barden, the most powerful man in town, and they both know he won't live to see a trial. Lilah's the only one who can help him. Against her better judgment, she aids Ash's escape.
Now they're on the run from the law, and a bounty hunter they can't shake. Ash says they'll be safe in the Colorado Territory, but first they have to survive the harrowing cross-country journey.
And Lilah has to decide how safe her heart is from Ash.