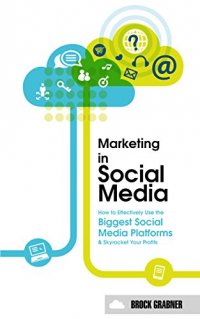 How to effectively use the biggest Social Media platforms and skyrocket your profits
Do you wish to use social media networks to take your business several notches higher?

Do you want to know which are the most powerful social networking platforms for marketing that product of yours?

Do you wish to know certain 'tricks' where it comes to effectively using social media platforms for our business?

Do you wish to know the tips to follow and the mistakes to avoid in order to take your social media presence further?
It's really most common to think that there will be a rather great sense of difficulty that will be associated with social media marketing, quite simply because everyone out there seems to be harnessing its powers to leverage their businesses and take them to greater heights.
Great 'social media marketing goes beyond merely the two biggies: 'Facebook' and 'Twitter'. There are several other sites out there that are equally important in getting that visibility of your company to millions of people who otherwise might have been completely in the dark about it. The idea is to get the right 'mix' of social networking platforms out there.
Of course, since every single person seems to be using social media, we have to learn the 'tricks' that can be employed to use those very same platforms to a greater paradigm of success than our competitors.
It's also crucial to learn the most vital tips that will ensure that we stay on the right path as far as promoting our products online is concerned, and also learn to avoid the most common mistakes that we might tend to make along the way.
Scroll-up and Download Your Copy Today!