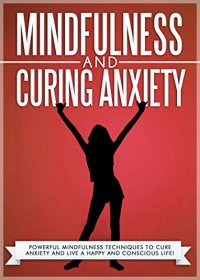 MINDFULNESS AND CURING ANXIETY, Powerful mindfulness techniques to cure anxiety and live a happy and conscious life
*****FREE GIFT INSIDE THIS BOOK*****
Discover the most effective Mindfulness Techniques Now !
Do you want to learn what mindfulness can do for you ?
Mindfulness meditation is one of the best methods available to achieve a sense of complete awareness of your world and more importantly your inner self. This method, also known as Vipasana developed almost 2500 years ago. In our world where we constantly are on the move, trying to please the world so much that we lose insight of ourselves, the revival of this ancient practice has come as a boon.
This book will introduce you to the practice of mindfulness meditation with the primary goal of overcoming anxiety. To begin with, we will understand how to identify anxiety. Following that, we will look at simple meditation methods that can help you reduce the symptoms of anxiety effectively.
The objective of this book is to equip you with the skills necessary to remove anxiety from your life overall. Whether it is social anxiety or general anxiety, you should be able to calm your nerves whenever you feel restless or uneasy in a given situation.
GET YOUR COPY TODAY
To order, MINDFULNESS AND CURING ANXIETY, Powerful mindfulness techniques to cure anxiety and live a happy and conscious life, click the BUY button and download your copy right now!