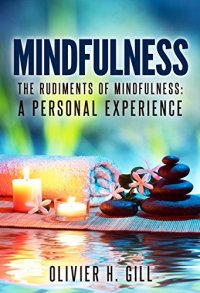 When one of the greatest philosophers propounded a philosophical dictum which says, 'Man, Know Thyself', he was not talking about discovering the biological and scientific make up of a man. He was rather advising on the usefulness of introspection at all times. That is why it is still very true that 'An Unexamined Life Is Not worth Living', and the best method of examination of one's life is through meditation, which offers a lot of benefits to man. This is also why I have opted to practice mindfulness as a way of life, and to teach others about that.
Here are some of what you'll learn:
oThe Meaning of Mindfulness
oMindfulness Rituals and Habits
oMethods of Practicing Mindfulness/Mindfulness Rituals
oEffects of Mindfulness on Your Mind and Body
oWhat Does Mindfulness Do To The Brain?
Download your copy today!