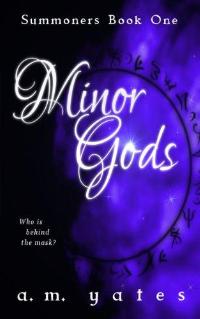 Bargain on 29th Feb 20 - 4th Mar 20


No reviews yet.
Young Adult Urban Fantasy Romance
Who is behind the mask?
This is the question that haunts Josie Day.
Who is behind the mask of the ruthless Earth Goddess? The one whose plans only began by assassinating the Triune, Josie's mother, the leader of the Core—summoners of the gods.
The mask of the shadowy Fire God, Josie's reluctant savior, who provokes in Josie feelings she's never been allowed to experience.
The mask of the Triune. Even though Josie's sister now possesses the ultimate power in the Core, Josie doesn't know how to forsake the destiny that was supposed to be hers.
Without the mask, who is Josie Day?