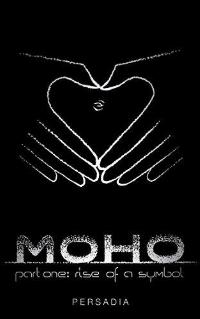 Free on 30th Jun 14 - 4th Jul 14


No reviews yet.
Dear Reader,
You and I, we share the same secret.
When I'm created on the eerily peaceful planet of Persadia, it's the second time that I first see the light of day. But my extra life may not last very long: Persadia is for navees only – and I'm as human as you are. All previous humans on this planet were faced with a demise so terrifying, I now must hide my true nature to stay alive.
Maya, whose troubled past has made her as insecure as she is ambitious, introduces me to the foreign ways of navee communication. It's love at first sight – on my part at least. Human intimacy is as alien to her as her repressive society is to me.

Pax, another undercover human, understands my daily struggles. However, when I don't return her affection and her real identity is revealed, she has nothing left to lose and swears to take me down with her.
Part one of my erratic life in this hostile utopia is part stirring cat-and-mouse game, part twisted romance. I will take you inside the operating system of my mind, the life-threatening Holo Holo Nalii arena, and into a series of dreams that will shed a light on my mysterious past that I don't even remember.
See you under the cover.
Hongis,

Moho