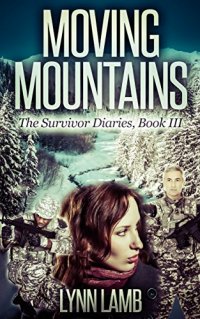 The apocalypse—I've got this—right?
I'm Laura, and I juggle it all; family, new love, pregnancy, and my job's hella demanding. Oh, and I do it all in the snow-drenched, post-apocalypse of global nuclear war. My job is keeping my people alive.
We have finally made it to our promised Garden of Eden only to find it could never really exist.
From the ashes of the old world, evil has risen. I toyed with it—I wasn't ready—and it's plunged me into a downward spiral towards blinding darkness. Now, I might be losing the one thing that makes me a leader; my humanity.
And that evil has set off a chain reaction. A clan of Wanderers might be on their way to take everything we have built, or perhaps to implode the Village with their basic needs: food, water, and shelter.
Just when you think that you got the hang of the apocalypse …
Bonus Materials: Giveaway and Author Q&A