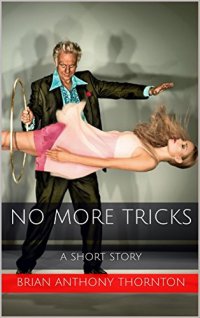 Free on 3rd Dec 16



or borrow free on Kindle Unlimited.
No reviews yet.
You could tell that the little girl desperately wanted it all to be real. Half of his work was
already done. It was well past her bedtime, but nothing – not the milky veil of sleepiness, not
the gentle pleading of her worried mother, not even a nagging cough could drag her away
from the television. It was her constant companion through these difficult times. It gave her
strength, its soft glow casting the murk away from her weary face; and in budding reverie, it
gave an illusion of warmth to stave off the chill breeze seeping through the spiderweb cracks
of their drafty tenement walls. It was her magic charm, and tonight it housed a magic-man. A
magician…
A retired magician and a sick girl come to terms with the harsh realities of their world

on a flight that will change both of their lives forever.