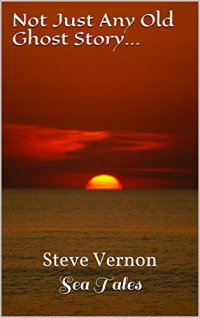 Free on 6th Apr 21



or borrow free on Kindle Unlimited.
Top - Reviews - Update Details
Tommy has come home from the city to visit his Dad for one last time. He is determined to get to the bottom of all of the secrets that his Dad has kept for hidden behind a smokescreen of storytelling and charm.
It turns out that some secrets are best left untold.
NOT JUST ANY OLD GHOST STORY is a quiet little story about coming home and ghosts that you can never escape and a love that never dies. It is a story that will take you to the very heart of storytelling itself.
"If Harlan Ellison, Richard Matheson and Robert Bloch had a three-way sex romp in a hot tub and then a team of scientists came in and filtered out the water and mixed the leftover DNA into a test tube, the resulting genetic experiment would most likely grow up into Steve Vernon." – BOOKGASM
"Steve Vernon was born to write. He's the real deal and we are lucky to have him." – Richard Chizmar, CEMETERY DANCE
"This genre needs new blood and Steve Vernon is quite a transfusion." – Edward Lee, author of THE GOON and HEADER