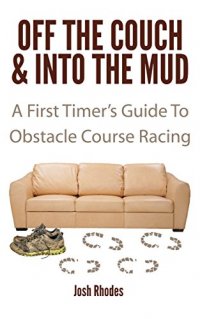 Free on 28th Mar 17 - 1st Apr 17


No reviews yet.
Run Your First Race Now!
Are you tired of "thinking about" getting into shape, even making it a New Year's Resolution, but never making it happen?
Are you looking for a guide that will take you from couch potato to bonified badass as fast as possible… without the frustration, heartache, and the dreaded eat this not that meal plan?
In this conversational and action-oriented book, Josh Rhodes presents a proven solution that will take you from couch to obstacle course racer in 90 days.
Inside Off The Couch & Into The Mud you will find:
Josh's 5-step process that takes you from couch sitter to wall climber
How to create your own training plan
How to save money when booking a hotel
Checklists for race day
Full 90-day training guide for beginners
Countless time-saving training tips
A killer quick start 5 minute workout
Alternatives to lifting weights
Plus much, much more!
Off The Couch & Into The Mud equips readers with the keys to unlocking the true warrior that has been buried inside them, calling them to unleash their awesomeness upon the world.
Off The Couch & Into The Mud turns the perennial couch potato into obstacle slaying machines.
Off The Couch & Into The Mud helps you grow your confidence, self-awareness, and new found strength of body and mind.
Don't wait!
Read this book and unleash your inner badass today!
Scroll to the top of the page and select the buy now button.