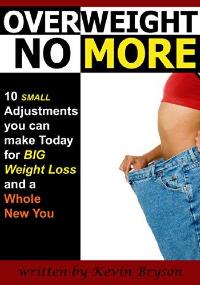 If you're Overweight, and you've tried various diets and exercise plans but just can't find a way to KEEP IT OFF, then this book is for you!
Today only, get this incredibly useful guide full of maintainable weight loss strategies for only $0.99. Regularly priced at $4.99. Read on your PC, Mac, smart phone, tablet or Kindle device.
You're about to discover 10 specific small adjustments that you can make in your routine and attitude that will result in Big weight loss over time. More importantly, none of this is short-term dieting information, or exercise advice. These are specific minor adjustments that are easy to make, and are maintainable over the long-haul. Once you adopt these into your routine, they'll stick for life. This is not a diet – it's a minor modification to your lifestyle. Join me for this short read and you'll be glad you did and on your way in no time!
Here Is A Preview Of What You'll Learn…
Why it's important to make small adjustments to your lifestyle rather than go on a typical 'diet'
When to Eat, What to Eat, and How much to Eat
When to Drink Water, and When Not To
The One physical activity you should do, even if you don't want to "exercise"
The first thing to do when you think you're hungry
Why a Routine is so important, and how to establish one
In addition to the 10 adjustments, you'll also get 10 bonus tips!
Much, much more!
Download your copy today!
Tags: overweight, weight loss, fat, I'm fat, I'm overweight, burn fat, lose weight, lose fat, shed pounds, diet and exercise, diet, maintain weight, losing weight, burn body fat, body fat, get rid of body fat, get skinny, fat burning, temptation, food, hungry, hunger, healthy eating, dieting