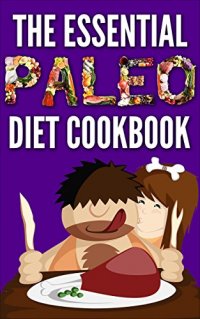 Free on 11th - 15th Dec 15


No reviews yet.
This book appears to be unavailable on Amazon.co.uk at the current time. If this is incorrect, please let us know here
Paleo Diet!
The Premise of the Paleo Diet Is simple, you just eat what are caveman ancestors ate! So everyday modern foods that you could easily find at your nearest grocery store like Meats, Fish, Nuts, Vegetables and much more!
Warning:
Only people that want to lose weight allowed, if you don't. Would you please click off this page and recommend this book to someone that does thank you!
3 things this book won't do for you

-Teach you mandarin

-Get you a new Honda Civic

-Fix your refrigerator
This book will help you melt off the pounds, like an ice cream in summer!

In this book were debuting our new scientifically proven 7-day paleo diet plan!


Which has been tested to get you the most results with the least amount of effort. Your probably wondering what are all the things that I am going to have to do? I'll start by listing all the things you won't have to do..
You won't have to go to the gym doing backbreaking work for hours on end

You won't have to painstakingly count your calories and stress that you eating the "Right Amount"

You Won't have to break the bank spending money on expensive grocery's, Supplements, Bars either
Plus if you download it today you will also get the free bonus eBook "20 Secrets to Dieting Success "The dieting secrets that the big corporations don't want you to know about!
Read this book for free on Kindle unlimited – Download now!
This book has already satisfied hundreds of customers! And am positive it will do the same to you… But if you are at all unhappy with it will give you a 100% Money Back Guarantee!

This book is currently priced at 0.99$ ,but will rise to 2.99$ soon so don't hesitate!
This could be what you have been looking to solve your weight problem and change your life. Stop being unhappy about your weight and do something about it! It is such a low minimal investment for what could potentially be such a high reward. The average American household spends about 25$ a week on fast-food, think about spending 4% of that on an eBook that could change your life… Start becoming the person you deserve to be. Or ignore it, Hesitate which I know that is what 90% of you will do… Please don't be that 90% that is just going to ignore this book/opportunity continue on with their life where they eat the same shit food that makes them feel like shit then they go there shitty full-time job that they hate and then they come home and watch the same shitty TV. Day in, Day out and they just repeat the cycle. Don't do that! Break the cycle! Be that 10% that takes action like I said it's only 4% of what you would spend a week on junk food…
Just hit the big orange button that says "Buy now with 1-click" at the top right corner!


Tags: Paleo, Hepatitis, Nutrition, Gluten Free, Low Carb, Paleo Diet, Healthy