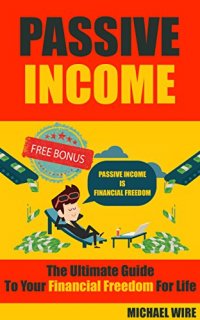 Free on 31st May 15 - 4th Jun 15


No reviews yet.
Discover How To Build Your Way To Financial Freedom
Today only, get this Amazon bestseller for just $2.99. Regular price $4.99. Read on your PC, Mac, smart phone, tablet or Kindle device.
You're about to discover how to build passive income that will help you achieve your dreams. In this book you will find solid examples and techniques that will show you how you can start generating money from assets and other practical investments. It will teach you the ways that rich people make their money work for them with real examples of investments that are affordable for everyone.
Here Is A Preview Of What You'll Learn…
How To Know Where You Are In Your Financial Freedom Plan? Saving Money To InvestLending Money OnlineBuilding A Website For Passive IncomeSelling EBooks On AmazonInvesting in Social TradingBuilding Your Apps Ideas For Passive IncomeReal Estate Investing

A Free BONUS InsideMuch, much more!

Download your copy today!
Take action today and invest in your financial future by downloading this book,"Passive Income: The Ultimate Guide To Your Financial Freedom For Life", for a limited time discount of only $2.99!
Tags:passive income, financial freedom, residual income, cash flow, income for life, income streams, income investing, passive income ideas, smart passive income, multiple streams of income, financial freedom, financial stability, financial peace,