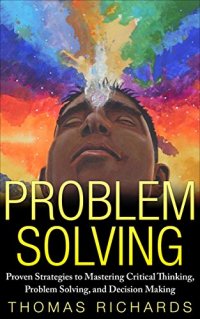 Do You Want To Be a Better Problem Solver?

☆★☆ Read this book for FREE on Kindle Unlimited ~ BONUS RIGHT AFTER THE CONCLUSION ACT NOW BEFORE GONE! ☆★☆
Do you struggle with solving problems? Do you want to be more creative? Do you want to rid yourself of negative thinking?
Publisher's Note: This expanded 2nd edition of Problem Solving has FRESH NEW CONTENT to make problem solving and critical thinking even easier than before!
After studying some of the most efficient critical thinkers and problem solvers in the world I share their techniques and tips of how any ordinary person can emulate their tips.

Within this book's pages you'll find the answers to these questions and more. Just some of the topics and questions covered include.

Problem Solving Strategies

The Problem Solving Cycle

Applying Critical Thinking To Everyday Problems

Improving Your Decision Making Skills
This book breaks down into easy-to-understand modules. It starts from the very beginning of problem solving, so you can get great results – and be sharper than ever!
Scroll to the top and select the "BUY" button for instant download.
You'll be happy you did!