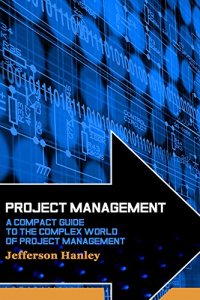 Free on 24th - 27th Apr 15



or borrow free on Kindle Unlimited.
No reviews yet.
In our busy lives as individuals, strict deadlines, hectic schedules, cost-conscious business environment, we are forced to deal with the fact that it's the norm. Regardless if you are an executive sitting atop a skyscraper or a supervisor on ground floor, you are bound to handle some projects, and in doing so, can be tasked to produce outputs expected from you. But, by managing your team efficiently, you can maximize productivity to get the most out of it.

Here's where this book comes in handy. Professional project managers who knows how to run their projects inside and out, as well as start-up managers who wish to learn extensively can both benefit from this book. This well-crafted book shall cater to your need as a project manager by helping you in:

• Providing an academic background to how project management works

• Defining your expectations and goals for your project

• Scheduling and organizing your projects efficiently and effectively

• Assessing your risks, managing changes, and living up to expectations.
Together with that, we'll help you manage your team successfully by guiding you through a deliberate process. Starting from developing your project plan up to the closeout process- we've got you covered!

Of course, this book will not only serve as your go-to guide in handling your projects and how you manage it. It will also serve as an academic reference for whenever you are inclined to learn more about the different areas of management. Integration, scope, time, and cost management are only a few of what this book offers!
And since all your hard work in training and practice should go into live action, we've provided you with lots of "real world" experience that you can situate yourself into. Quick tools, links, and references are also included in this book. Just to provide you with anything you might want in case you're ever running a project- and by following these steps and guides- you'll be doing it successfully! If that all seems to easy for you, we've also included several topics such as:

• Project Management in Action

• Beyond Project Management

• Project Management Survival

• Project Management- The Next Level