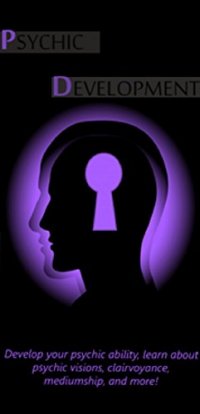 Free on 28th Sep 15 - 2nd Oct 15


No reviews yet.
Psychic Development
Today only, get this Amazon bestseller for just $2.99. Regularly priced

at $4.99. Read on your PC, Mac, smart phone, tablet or Kindle device.
FREE BONUS INCLUDED INSIDE!
You're about to discover how to unlock your psychic ability, and develop a range of different psychic skills!

This book will explain to you what it means to be a psychic, and show you that all of us have a sixth sense that's waiting to be developed.
You will learn about the different psychic abilities, including clairvoyance, mediumship, and telepathy. Further to this, you'll be provided with tips and techniques that will help you to develop these skills.
While some of us are naturally more in tune with our psychic ability than others, with practice of the techniques provided within this book, anyone can develop their psychic ability!
Here Is A Preview Of What You'll Learn…
The Different Psychic AbilitiesHow to Develop ClairvoyanceHow to Develop ClairaudienceHow to Develop MediumshipHow to Develop PrecognitionHow to Develop TelepathyMuch, much more!

Download your copy today!
Take action and download this book for a limited time discount of only

$2.99 and begin developing your psychic abilities today!