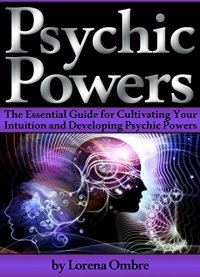 If you're ready to learn how to tap into your intuition and refine your natural psychic ability, then this book is for you!
Read on your PC, Mac, smart phone, tablet, or Kindle device.
Most people wish they had psychic powers to use in their everyday lives. How incredible would it be if you could read other people's minds before they even said a word? And wouldn't it be amazing if you could know exactly what your spouse was thinking about just by looking at him? Having psychic powers is something plenty of people fantasize about, but considering how useful it actually is, why not take the time to actually develop and refine your own innate psychic capabilities? Unfortunately, not everyone believes that being psychic is a real possibility, or that a person can gradually develop and enhance their own inherent psychic powers. But don't let the disbelief of others scare you away: If you have the determination and perseverance to train and practice continuously, the results will follow. This book is designed to provide you with specific exercises and activities that will help you develop and refine your innate psychic abilities by teaching you how to cultivate your intuition and gain mental clarity when reading other people and external situations. So if you're ready to get a leg up in life, then let's get started!
Here Is A Preview Of What You'll Learn…
Understanding Psychic PowersDeveloping and Nurturing the Required TraitsCultivating Your IntuitionHow to Read People and Body LanguageTen Key Tips for Developing Psychic PowersMuch, much more!Download your copy today!