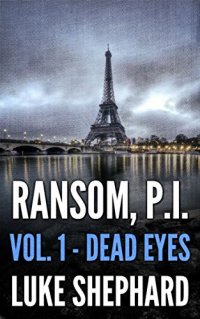 Bargain on 30th Nov 18 - 4th Dec 18


No reviews yet.
Volume One of the Ransom, P.I. series
Paris, 1945. Foreigner and struggling Private Investigator Daniel Ransom takes a missing persons case that seems like any other. Before long, however, things begin to look a bit more serious, a bit more…sinister.
Strange occult references turn up at the crime scene and Daniel begins to hear word of a new hallucinogenic drug hitting the streets. A drug that sells faster than opium and, more often than not, finds its users committed to the insane asylum.
Can Daniel crack the case and find the missing person before it's too late?
Fans of John Locke, Russell Blake, and James Patterson will love this quirky detective thriller series with clever characters and suspenseful settings.
Praise for Ransom, P.I.

"I love a good crime drama but it's even better when there is a hint of something more. That's what I loved about this book and I want more from the author. I wasn't exactly sure what I'd get when I picked up Ransom P.I. but I was more than pleased with my choice…The dialogue was great and the noir mood of the book really creates a great atmosphere."