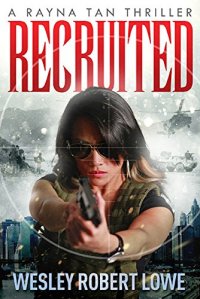 Free on 27th Apr 19 - 1st May 19


Also Available as:

Top - Reviews - Update Details
This book appears to be unavailable on Amazon.co.uk at the current time. If this is incorrect, please let us know here
Meet Rayna Tan – a Female Action Hero for Today
*** Smart. Sexy. Vulnerable. And VERY lethal.
When four US and Canadian forward air controllers were taken hostage by an Islamic terrorist organization during a blistering seesaw battle in Iraq, CANUS-ETF (Canada United States Expeditionary Targeting Force) knew they had to act fast. A hundred million dollars was demanded and everyone knew there was no way the ransom would be paid.
The best chance for rescue was to deploy a small team of elite combat rescuers. American Navy Seal Captain Jonathan Rogers was chosen to head the mission. His Canadian counterpart was twenty-six-year-old Rayna Tan, the first woman to ever lead a Special Forces operation in the Middle East. She had proven herself as a warrior leader but this mission had exceptional potential perils.
RECRUITED is the opening novella in the new Rayna Tan series. If you like relentless action and adventure, terrifying suspense and mind-bending twists, you'll love these high stakes thrillers.