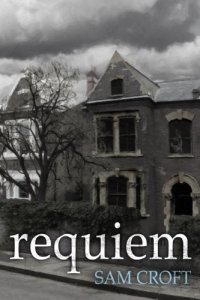 One hundred years ago, the Russian Royal Family fell under the spell of Grigori Rasputin, a peasant from Siberia, with dire consequences. Now, almost everyone has heard the name: Rasputin, notorious womaniser and charlatan, the man who could not be killed.
Ruth Watson's father lost everything in the Stock Market Crash of 1929. Now, in the midst of the Great Depression, and unable to marry her fiancé, Ruth takes work wherever she can in the hope it might bring her closer to her wedding day.
In Romanov Russia, Khioniya Gusyeva survived the poorest district of Syzran. At sixteen, pregnant and abandoned by the man she believed would change her life, she runs away to Saint Petersburg where she stagnates in brothel, until she meets a man by the name of Grigori Rasputin.
When Ruth begins working for an elderly Russian neighbour, her priorities are challenged as she becomes engrossed in stories of Russia and how the mystic Grigori Rasputin brought down the Russian Monarchy.
REQUIEM is the story of Rasputin, told through the eyes of the women who loved him, and in particular, Khioniya Gusyeva, the enigmatic former prostitute who twice tried and failed to assassinate him, but did her past unfold as she claims, or is she telling her story as she would like it to have happened?