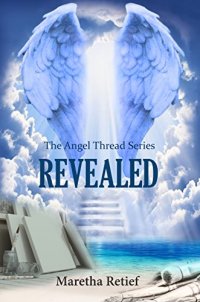 Free on 24th - 26th Mar 18



or borrow free on Kindle Unlimited.
No reviews yet.
A distant father, a lost boy, and the miracle everyone needed
While events are taking place on earth, nothing escapes the eyes of God and His angelic armies as He orchestrates the divine outcomes painted by His hand…
Ethan Rogers, an artist by design has long ago given up on the quest for his father's approval.
When presented with the challenge hidden in the private world of a fifteen-year-old locked in a prison of autism, he has a choice to make: is he going to hide behind his insecurities or is he going to dig into His Godly purpose and abilities and find the boy, Jesse Landon. Something that can only happen by a miracle. When he encounters Jesse in an unprecedented display of art, he is drawn to him … the way he is drawn to art.
Mandy Landon, the woman who sees herself as unqualified and unworthy to be loved by God, is desperate for a way inside the private world of her son. He is the reason for her existence, but she can find no connection. When she allows Ethan into their lives she discovers more than she has ever dreamt of.
Ethan believes miracles are happening every day, at the most unlikely times and unexpected places. But will Ethan's efforts, Mandy's prayers and the presence of art be enough to unlock the prison that contains Jesse? While believing for a miracle for Jesse, Ethan finds himself in need of a miracle and becomes the reason for everyone's prayer.