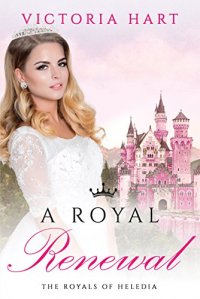 A princess like no other? This sweet, clean, and wholesome royal romance story will make your heart melt and keep you reading from the first to the last page.
Download FREE with Kindle Unlimited
Cassandra might be a little introverted, but otherwise, she?s a basic American teenager. Except she?s not actually American, or basic.
Cassandra is the daughter of Isabelle and Nikolas? and niece of Queen Sonia of Heledia. And yes, she is the heir to the throne.
So, when Cassandra graduates from her Washington high school, she doesn?t go to an ivy league college. She boards a plane to Heledia, where she will attend university and learn her role as Princess Casandra.
But it?s not quite what she expected. There is unrest in the country, and a faction of rebels is dedicated to removing the monarchy. It?s a bit of a shock to Cassandra to realize what that means to her personally.
She?s not alone, though. A handsome young man named Carlo befriends her, and she comes to rely on him. Well, that?s until she finds out about his past?
Can Cassandra learn to trust again? Should she give her heart elsewhere? Can she work with Carlo to end the threat to her family, her people and save her own life?
Read on your favorite devices such as Kindle, iPhone, iPad, Android cellular phone, tablet, laptop, or computer with Amazon's free reading Kindle App.
Scroll back up and click the BUY NOW button at the top right side of this page for an immediate download!