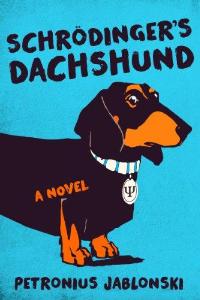 Spy by night, blogger by day, Zelda Alpizar becomes infected by a contagion known to civilians as guilt, forcing her to choose between following orders or intervening to save two watchmen. Their trance-like lethargy makes them the ideal storage drives for a detonation code. Decrypting it could have lethal side-effects. Though the most important thing Zelda will ever find, the boundary between good and evil is of little value in a place where the only legend reads Here There Be Monsters.
Security guards, harbingers of dawn, are they not warriors? Beneath the polyester Travis and Alex consist of flesh and blood. A predator stalks them, more implacable than skateboarders. Putting your tax dollars to work, the NSA discovers that human storage devices offer greater security than digital ones. Dead drives tell no tales. Like all their secrets it's soon available to the highest bidder. When Zelda infiltrates a secret society lending this service to terrorists, she sees how the private sector can be almost as wicked and incompetent as the government.
They should have chosen a more secure password. "Mary Weatherworth" is also an adult actress beloved by security guards, and an urban legend reputed to appear in mirrors when summoned thrice. Busy lady. This ambiguity entwines discrepant parties in strange ways. Connected to them all by one degree of separation, the sausage link in a karmic chain, Maestoso the Dachshund waddles across this remorseless battlefield, observing the chaos, perhaps resolving it. Avoid eye contact. You don't want him inside your head.
Set amid the entropy of the mortgage meltdown, Schrödinger's Dachshund prowls the shades of gray separating science from the paranormal, internet memes from philosophy, and unpleasant necessity from evil.