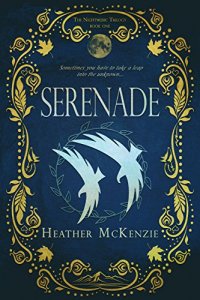 "The suspense is nail biting…" ~In'Dtale Magazine
When billion-dollar heiress Kaya Lowen is kidnapped, her devoted bodyguard vows to stop at nothing to get her back. But, as Kaya gets her first taste of freedom away from barred windows, armed guards, and a father with questionable motives, a dark family secret begins to unravel and she wonders if staying in the arms of her blue-eyed abductor is safer than being found. At least, that's what her heart is telling her. Her head is saying run…
Now the hunt is on.
Deep in the wilderness of the Rocky Mountains, Kaya and her captors endure the worst Mother Nature can throw at them. While they are relentlessly pursued across rugged terrain and through raging storms, the captivating stranger who stole her from her father also steals her heart. Caught in the middle of a deadly game, Kaya desperately tries to do the right thing as her rescuers draw ever closer. Her survival soon comes down to a difficult choice–one she must make–between old loyalties and new love.
Serenade sings a timeless tale of courage, self-discovery, and the power of finding your own voice on an epic journey of life-or-death love. This series is perfect for fans of Paper Princess by Erin Watt, The Conspiracy of Us by Maggie Hall and Too Late by Colleen Hoover.
Novels inThe Nightmusic Trilogy by Heather McKenzie:
Serenade (Available Now)Nocturne (March 2018)Final book in the trilogy to be announced soon.