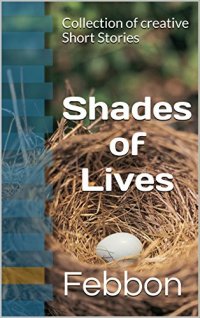 Bargain on 1st Jul 18



or borrow free on Kindle Unlimited.
No reviews yet.
Every story is a collection of words and a hand full of punctuation. But each story is different and it's the writers' responsibility to make every story they write unique. In this book, the author has tried his best to make every story different from each other. This book contains 16 stories.

Horror:

1. Lonely Night In the Office:

Riyaz is stuck in his office one night. He receives a threatening call as he realizes that the entire office is empty of people. A pretty girl walks up to him. His card isn't helping him open the door. The girl goes to the pantry to fetch some coffee. He follows her to find her lying dead in a pool of blood….
2. Haunted Room:

I was in my room checking my emails. An email read, "I died in the room you are in right now. I hung myself in the fan that's circulating right above your head." It was from Bhia a girl from the same university, who had hung herself to death in the same room a few years ago. I receive a google talk call from the same email id of Bhia's. I am terrified….
Suspense/Thriller:

1. Her Husband:

Maya is suspicious about the relationship her husband shares with a woman at work. She confesses this suspicion to a common friend of her husband and her. She says her husband sends a stranger every night to be her guardian. Who are these strangers? What is she talking about?
2. Pages from a bachelor's diary:

One night, Raj receives an email from Priya, a stranger. The mail has a video attached to it. Priya says, 'HI Raj! I am Priya. My life is in your hand. Please help.' Raj wakes his roommate to show the video. His friend tells him that this girl committed suicide a week ago. They hear the laptop chime as his inbox gets filled with another mail from Priya. Another video…
3. He looked into my eyes:

I used to wait in the railway station. One might ask, "Everyone waits in the railway station what's so special about that?" I used to wait, not for the train but for him….
4. The Girl With The C:

A group of Indian housewives spot a young girl, who always acts in a weird way, with a condom. Everything about her is strange. They decide to break open her house that she visits only in the night for few hours, out of curiosity. A big shocker awaits them.
Fantasy:

1. Dark. Silent. Strange:

"My curiosity won a battle with my fear and my eyelids moved apart. It was still dark, silent and strange. I sat down, sweating heavily and trembling with fear. I did not dare to move. I was alone, I badly wanted some company, and even a mosquito bite would suffice.

Suddenly, I heard a dog bark from somewhere very far. It should have hinted me that I wasn't alone, but it scared me more and made me feel that being alone was way better. I closed my eyes as tight as I could, lifted my knees, hugged it with my arms and rested my forehead over the knees. "

2. Lost City, Tumos:

'Your mobile waves entered into our World a few hours back. You will remain connected to Nisha's mobile. Thank you.'
He had no idea what it meant. He dialed Nisha without any further delay, but the call did not get connected. His mobile beeped and it was Nisha's text- 'I'm stuck in the Mirror-World (MW). I can't talk or hear. We are all just images here.'
Love:

1. Her first KISS

2. Once an ACTRESS

3. "I'm deaf" Prank

4. The man who lived in her heart n eyes

5. P.S.I love it

6. "LOVE"- not a love story

7. Paints of a photographer's life
Relationship Status: It's complicated:

Three girls get drunk one night and discuss their relationship statuses.