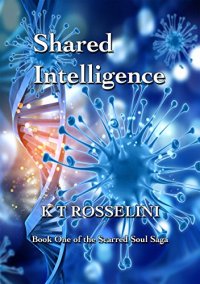 Free on 29th Sep 17 - 1st Oct 17


No reviews yet.
Fifteen years after being horrifically mutilated in a road traffic accident, telephonist, and once famous Super Model, Alanna Quinn, finds her self-enforced solitude disrupted by Tony Hope, a man she knew only as part of the Jenson Medical team working in the Paris office. Before meeting her Tony had no knowledge of the nature of her severely disfigured face.
With advanced hi-tech science, Tony offers Alanna the opportunity to have facial restoration beyond anything known to man in the 21st century. It was the opportunity to live her life again and to share peaceful love and companionship.
What he hadn't planned for were the astonishing changes that took place within Alanna, making her unique; leaving her at risk of being turned into a lethal weapon.
Together they search for solutions while staying one-step ahead of their enemies in a future vastly different to anything they could have imagined.