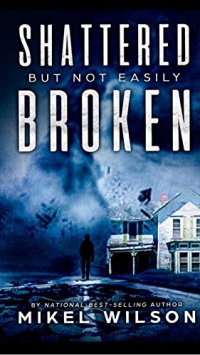 A series of catastrophic tornadoes tear through the state of Alabama, unleashing their wrath upon several sleepy towns. The stormy winds ravage rural Sweetwater, and Ally?s life is ripped apart and forever changed.
She awakes in another town, hospitalized and injured, only to hear the devastating news that literally nothing remains of her home, or her family. Ally?s entire world is shattered. Bitter and angry, her faith broken, Ally blames God and resolves to simply give up. That is until Natalie, a kind nurse, shows her compassion and takes her in.
Ally?s tortured mind still screams for the answers only God can give, but through Natalie, Ally begins to pick up the scattered pieces of her former life and allow hope to blossom again. Just as Ally begins to soften her heart and allow God back in, tragedy strikes and Ally?s world is once again tossed about
Can Ally overcome disaster again? Or will despair drag her down into unending darkness?