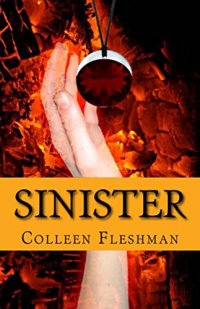 Free on 8th - 12th Dec 18



or borrow free on Kindle Unlimited.
No reviews yet.
What would you do if you found out the devil was real–and he needed you to save the world?
Matt Reynolds thought he was ordinary. But on the day he turns sixteen, a pale stranger arrives and tells him he's part of a select group of left-handers, called sinisters, chosen to protect the world from evil. When Matt reluctantly agrees to assume his new role, he's given a task: find out what one of the most powerful businessmen in Matt's hometown is doing, and stop him.
With the help of a few new friends, Matt begins to unravel the man's secrets, but it only leads to more questions. What's going on behind the doors of his office? Is he even the bad guy here? And should you ever really trust the devil? Even as Matt struggles to master his new powers, he finds himself in a race against time to discover the truth before someone stops him. When the lines between good and evil begin to blur, will Matt's new powers be enough to save him?
"There are evil people carrying out evil acts across the world, and the only ones who can stop them are other humans. In spite of this, so many people simply turn a blind eye to the need for justice. Your new abilities are intended to aid you in the fight. Your world will crumble around you if you do not fight back."
For more, check out my website at http://colleenfleshman.wix.com/colleenfleshman