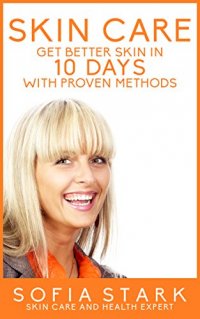 Skin Care – Get Better Skin in 10 Days with Proven Methods
Today only, get this Kindle Book for just $0.99. Regularly priced

at $4.99. Read on your PC, Mac, smart phone, tablet or Kindle device.

This book is for you who want to get rid of or prevent from getting:
Acne

Hemangioma of Skin

Cold Sore

Psoriasis

Eczema

Shingles

Or any other skin problem.
This book contains proven steps and strategies on how to take good care of your skin and maintain its youthful and healthy glow.

The tips and methods mentioned in this book are all proven to work wonders in preserving the beauty of your skin. You can also expect the proven methods here to work within just ten days. This means that within ten days of implementing or applying them, you will notice a huge difference in the way your skin appears.

This book also talks about the main causes of common skin problems such as aging and acne. With all the information included in this book, you can finally say goodbye to the skin problems that you are currently facing and have the confidence to go out in the world with your healthy and glowing skin.