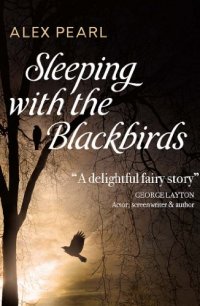 Bargain on 16th Jul 20



or borrow free on Kindle Unlimited.
No reviews yet.
Also Available as:

Eleven-year-old schoolboy, Roy Nuttersley has been dealt a pretty raw deal. While hideous parents show him little in the way of love and affection, school bullies make his life a misery. So Roy takes comfort in looking after the birds in his suburban garden, and in return the birds hatch a series of ambitious schemes to protect their new friend.
As with the best-laid plans, however, these get blown completely off course – and as a result the lives of both Roy and his arch tormentor, Harry Hodges are turned upside down. While Harry has a close encounter with God, Roy embarks on a voyage of discovery that draws in and impacts on everyone around him, including the local police, his headmaster and the national media. Where will it all end, and will life ever be quite the same for Roy Nuttersley?
"A delightful fairy story that deals sensitively and compellingly with real, modern-day issues." George Layton, actor, screenwriter and author of bestsellers, 'The Trick', 'The Swap' and 'The Fib'
"What an entrancing story. A real flight of fancy which will engage children in the plot and, at the same time, increase their understanding of real human relationships." lovereading.co.uk
"Just finished 'Sleeping with the Blackbirds'. Eyes full of tears. Would make a great movie: wonderful images and thought provoking scenes." Bramwell Tovey, broadcaster and GRAMMY award-winning composer, Vancouver, Canada